The free Dynamos Cricket app is for all kids aged eight and over and provides them with cricket skills, games and quizzes that they can do at home, without the need for a lot of space or equipment.
They can learn lots of new skills using the app including batting, bowling and fielding. Skills videos and interactive quizzes provide ways to get active and keep the family entertained.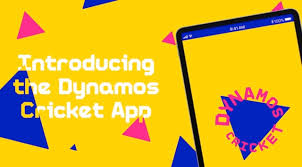 Former England cricketer Ian Bell has been using the app to keep active with his kids during lockdown.
"We've tried to be as active as possible with our kids during this period. It has been a challenge but spending quality time with them has been one of the real bright spots.
"The Dynamos app is a great way for us to keep active as a family and we've been having a lot of fun using it."
The app is part of the wider Dynamos Cricket programme that launched earlier this year for kids aged 8-11. The eight-week programme is aimed at those new to the game or those graduating from All Stars Cricket.
You can download the new Dynamos Cricket app for free on iOS and Android.
For more information and updates on the programme visit www.dynamoscricket.co.uk.